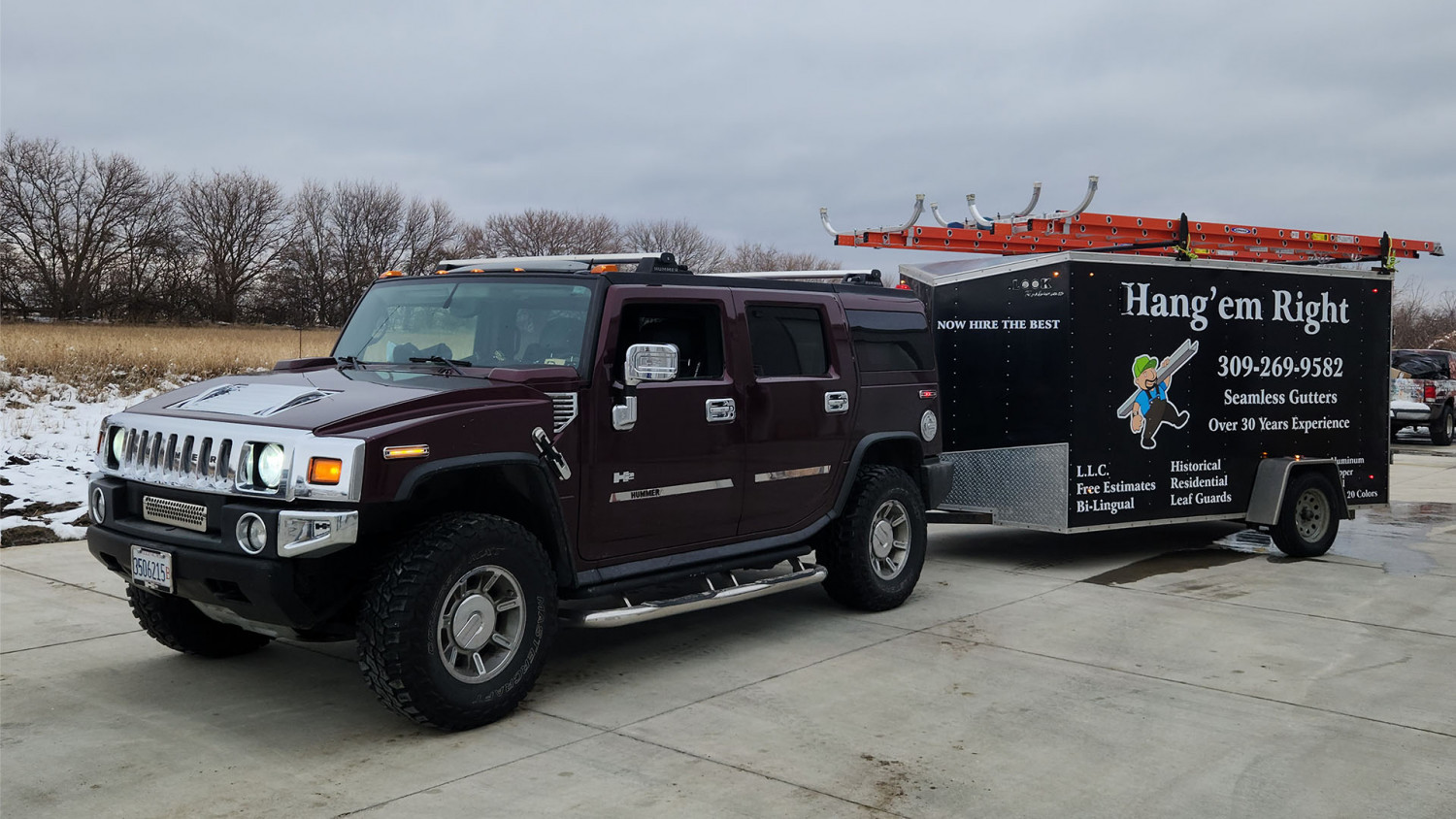 Contact Hang'Em Right Seamless Gutters of Moline, Rock Island, Davenport, Bettendorf and Monmouth area
Schedule Gutter Installation Services Today
Thank you for visiting the website of Hang'Em Right Seamless Gutters.
We provide affordable gutter installation, replacement and repair services to residents of Moline, Rock Island, Davenport, Bettendorf and Monmouth area.

Don't hesitate to request a free estimate. You can use the form on this page to send us a message. Or, call 309-269-9582 to speak with us directly.

Call Us
Phone: (309) 269-9582

Hours
Mon: 8:00AM-5:00PM
Tue: 8:00AM-5:00PM
Wed: 8:00AM-5:00PM
Thu: 8:00AM-5:00PM
Fri: 8:00AM-5:00PM
Sat: Closed
Sun: Closed